Venture/Entrepreneur Initiation Programme
C.K. Prahalad Centre (CKP Centre) for Emerging India, LIBA in association with Loyola Relief & Rescue Services (LRRS) organised the "Venture/Entrepreneur Initiation programme" Phase-1 for the tribes, dalits and migrants of Tiruvallur district. The beneficiaries of this program underwent technical training in various trades like Pre-press, Vector Graphics, Web Technology & Tailoring. To enhance the self-employability options of these trainees the CKP Centre in association with various stakeholders like District Industries Centre, lead banks, self-employment facilitating centers and District Collectorate organized "Entrepreneur Initiation programme" Phase-1 to appraise them about the entrepreneurial climate of the district, experience the positive eco-system, build confidence and re-instate their determination towards positive outcomes. On 25th September 2017 fifty trainees belonging to vulnerable sections of the society participated in this programme.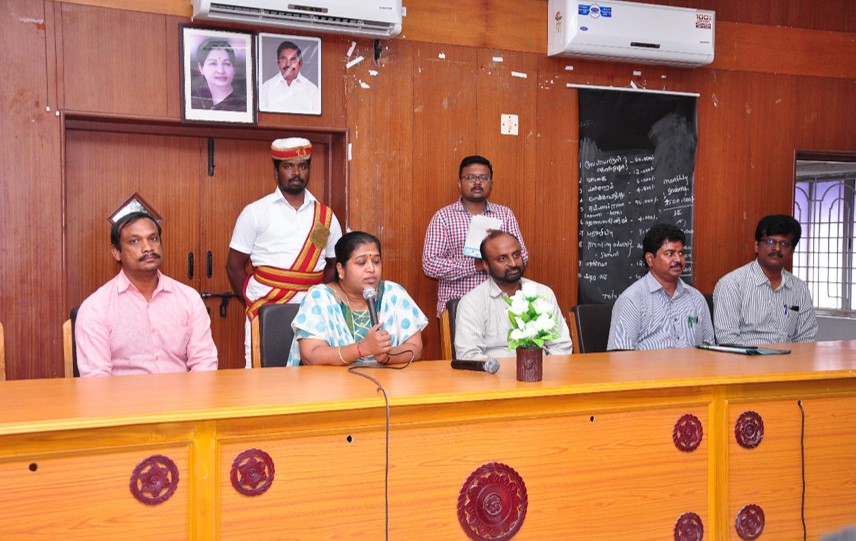 Industrial Motivation Campaign
Ministy of Micro, Small and Medium Enterprises-DI, Chennai organized an Industrial Motivation Campaign, for the beneficiaries of Thiruvannamalai district on 16 November 2017. CKP Centre was the motivational partner. The program was attended by more than fifty participants interested in self-employment and micro entrepreneurship. The MSME-DI Assistant Director for Economic Investigation Mr.Balajee welcomed the participants and briefed the objectives of the programme. Dr. A. Siluvairaja of C.K.Prahalad Centre for Emerging India, LIBA, Chennai spoke about the various activities of CKP Centre among aspiring entrepreneurs and through rock and roll, delivered the importance of Micro, Small and Medium Entrepreneurship and also on wide variety of opportunities provided by demonetization & GST. There were ten MSME aspirants who sought the guidance and mentoring of CKP Centre in realizing their venture dreams.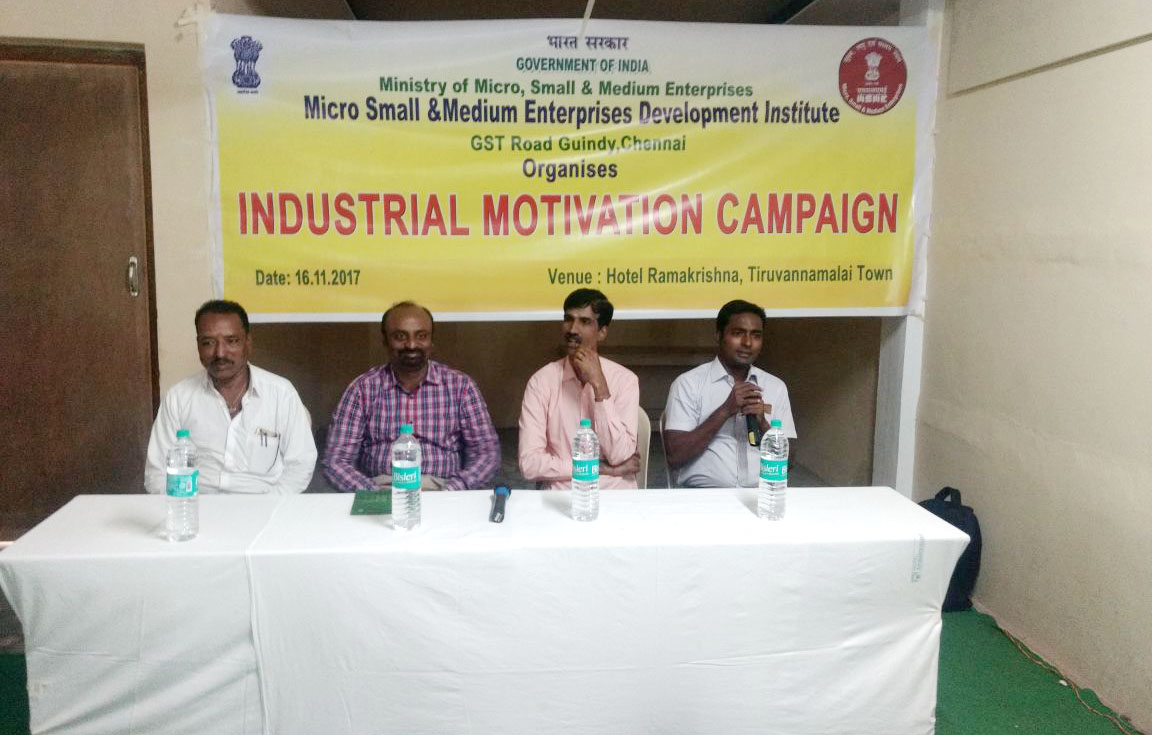 Intensive Entrepreneurship Development Programme
CKP Centre hosted an Intensive Entrepreneurship Development Programme for the public concentrating on small business enterprise organized by NSIC, Government of India. With the aim to develop entrepreneurial abilities among the aspirants, the programme threw light upon small business ventures in manufacturing/service sector. The programme conducted from 27th November to 23rd December 2017 at LIBA campus was fully sponsored by the NSIC. The program covered topics on innovation, creativity, effective communication skills, methods to create start-ups, e-marketing, project selection & report preparation. Real-time entrepreneurs shared their success and failure stories. State bank of India officials also provided inputs related to bank finance and the process to avail it.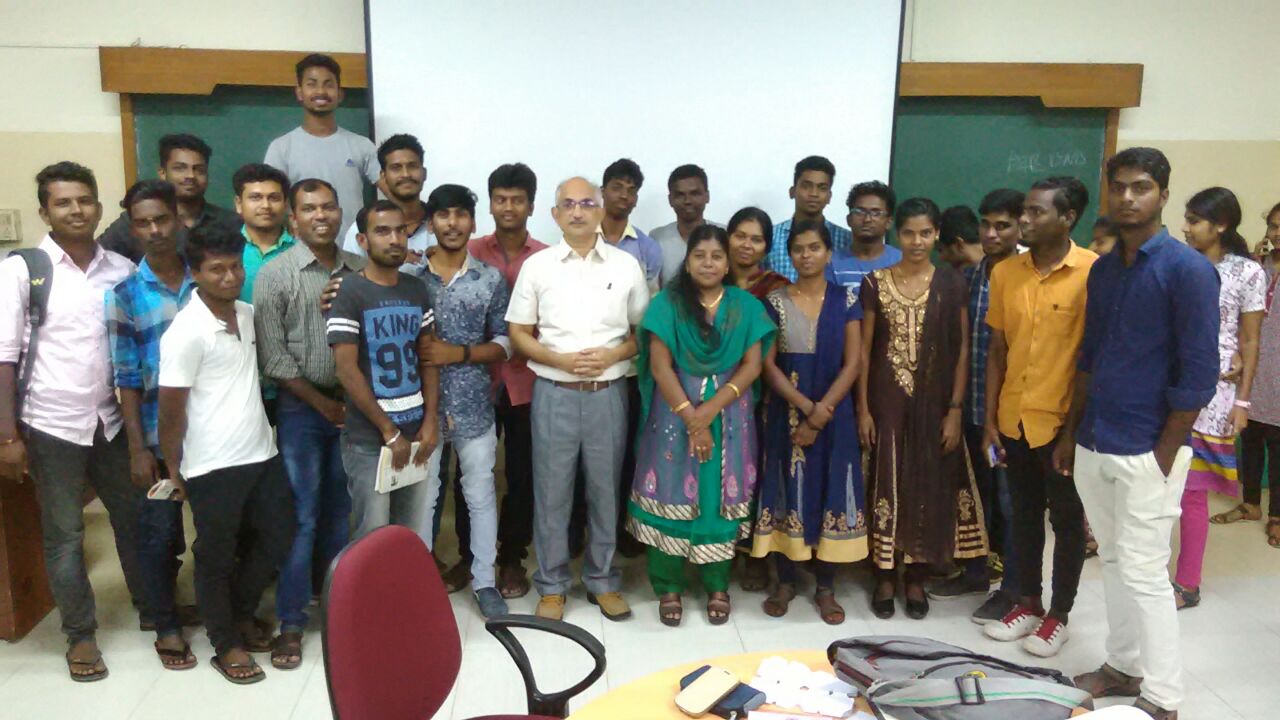 Entrepreneurship Skill Development Programme
Entrepreneurship Skill Development programme is one of the key elements for promotion of micro and small enterprises, particularly, the first generation entrepreneurs. The Office of DC (MSME) conducts a large number of vocational and entrepreneurship development programmes. The Entrepreneurship Skill Development programme (ESDPs) in Garment Manufacturing is conducted through MSME-DIs, with focus on entrepreneurial development, which enables the trainees to start their own ventures. A two day ESDP session on "Entrepreneurial Finance and Marketing " was delivered by Dr. A. Siluvairaja of C.K. Prahalad Centre for Emerging India on 18th & 19th at Thiruvannamalai town organized by MSME(DI), Chennai. The training program was attended by 25 Rural Women coming from various rural parts of Thiruvannamalai district with the idea of starting a small tailoring or garment manufacturing unit.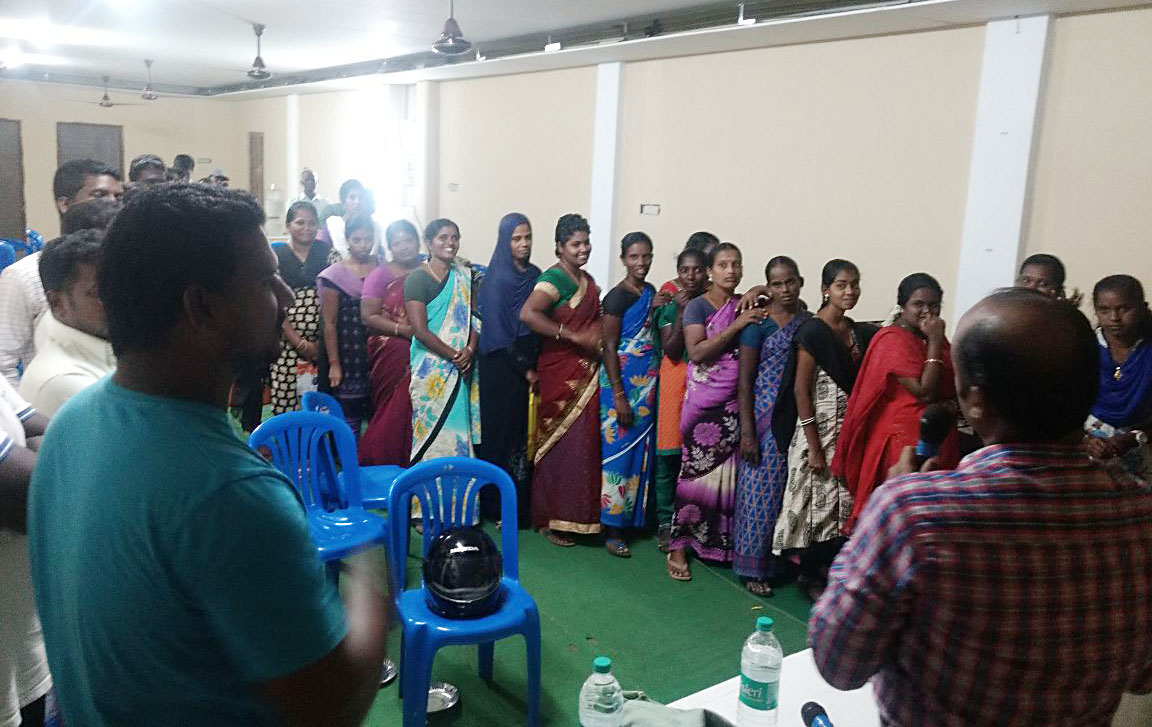 Entrepreneurship Awareness Programme
Jesuit Migrants Ministry (External) in association with C.K. Prahalad Centre for Emerging India, LIBA conducted a one-day Entrepreneurship Awareness Programme in Thiruvannamalai District for the returned overseas labourers and migrants from other states. Senior officials from District Industries centre, Thiruvannamalai presided over the program. Dr. A. Siluvairaja addressed the 30 participants on the importance of skill, attitude, information, networking, timelines and quality for successful entrepreneurship.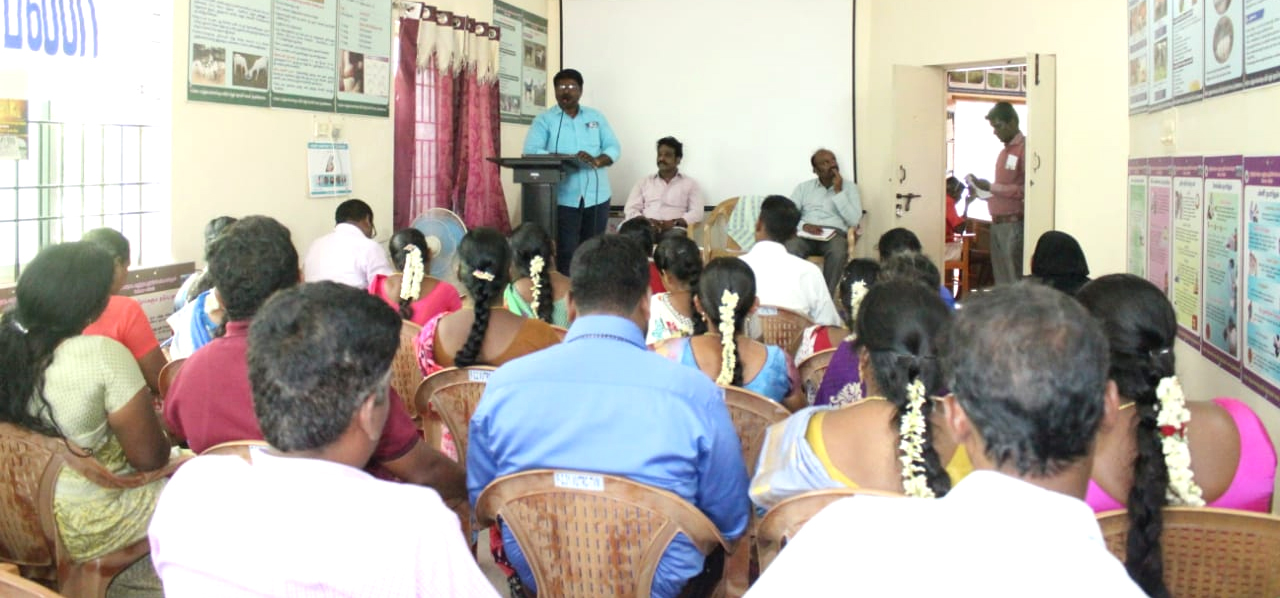 Vision Building Exercise
A. Siluvairaja of C.K. Prahalad Centre conducted a one-day Vision Building Exercise for the overseas labourers on 21 August 2018. He addressed the returned migrants on long term problem solving and goal seeking skills. The participants visualised the future under personal, social and business components. They also prepared a visual picture of their goals. This was conducted in Villupuram District for Jesuit Migrants Ministry (External).
Continuous Learning Session
CKP Centre conducted a Continuous Learning Session on "E-Commerce - 21st Century Marketing Platform" for the members of Indian Chamber of Commerce for Affirmative Action (ICCAA), an All India business forum for Dalit Entrepreneurs, on 30th October at LIBA. Dr. A. Xavier Raj, Dr. A. Siluvairaja and Mr. Nelson Naveen were the Resource Persons.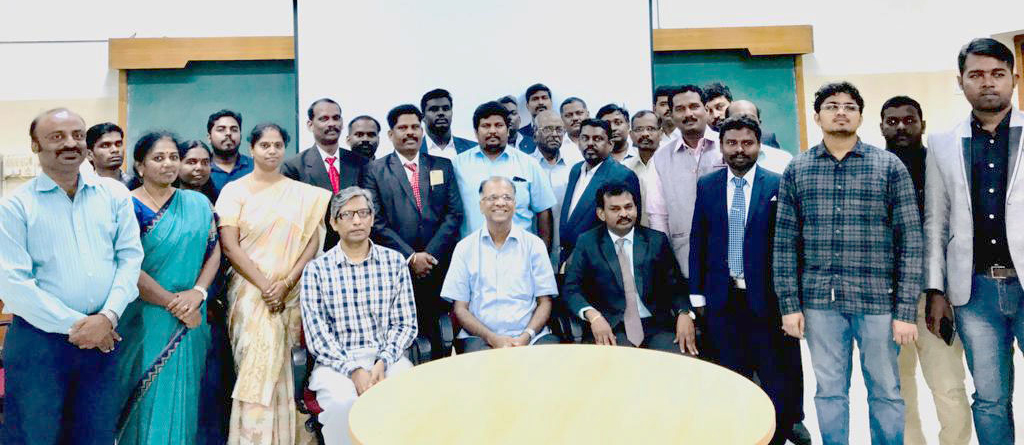 Session on Intrapreneurship
The Ma Foi Smart Centre in collaboration with C.K. Prahalad Centre for Emerging India, LIBA conducted a session on "Intrapreneurship" for their BFSI trainees as a completion program. Ma Foi Smart Centre is a Joint Venture of Mafoi Foundation and Tech Mahindra Foundation. Thirty five students attended this training program conducted by Dr.A.Siluvairaja in LIBA on 11 January 2019. The trainees who attended the program were graduates, from the suburbs of Chennai and economically underprivileged sections. Ma Foi Smart Centre trains them in Banking, Finance and Insurance domains and help them in getting placements. Through this training, the trainees were enlightened on self-motivation, pro-activeness, Alert, Action minded and being innovative in the organisation.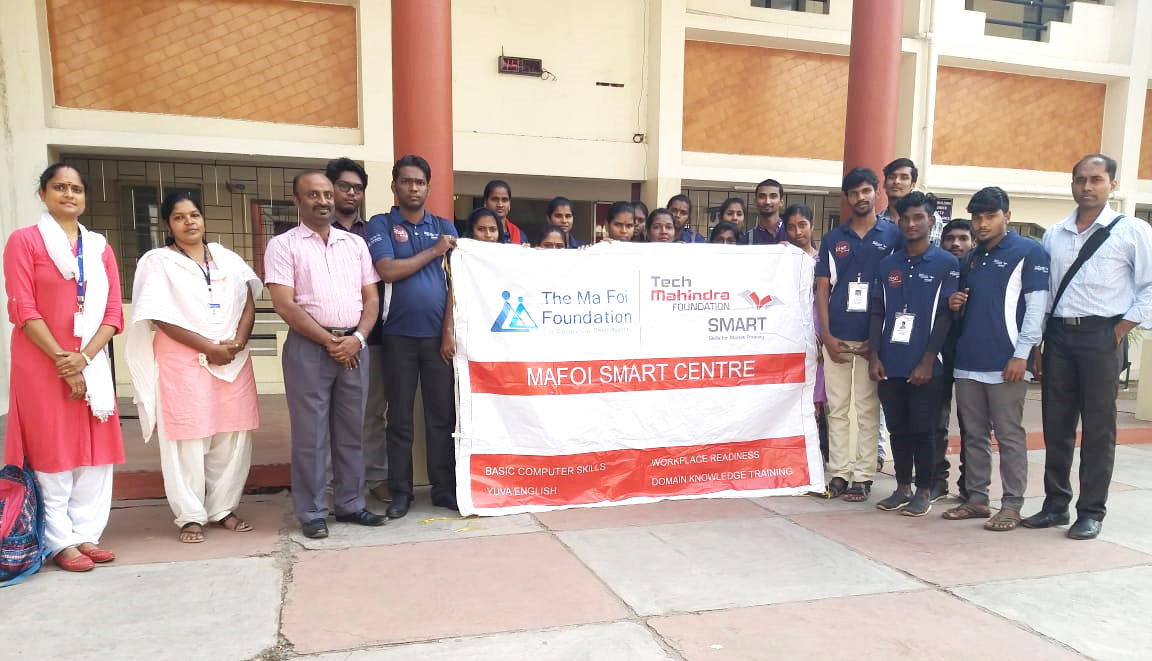 Workshop for Women Entrepreneurs
CKP Centre for Emerging India (MSME Section) in association with Loyola Outreach, Department of Commerce aided in organising a one-day workshop for women entrepreneurs on 12th February 2019. LIBA's MHRD Innovation Council member Mr. Arivazhagan, Director, SBI Learning Centre, inaugurated the programme and spoke about various bank linkages for women entrepreneurs. Another Innovation Council member Mr. Balaji, Assistant Director, MSME, GoI, provided information on various government schemes for women entrepreneurs. Dr. Siluvairaja gave them a training on sales and marketing skills for tiny businesses.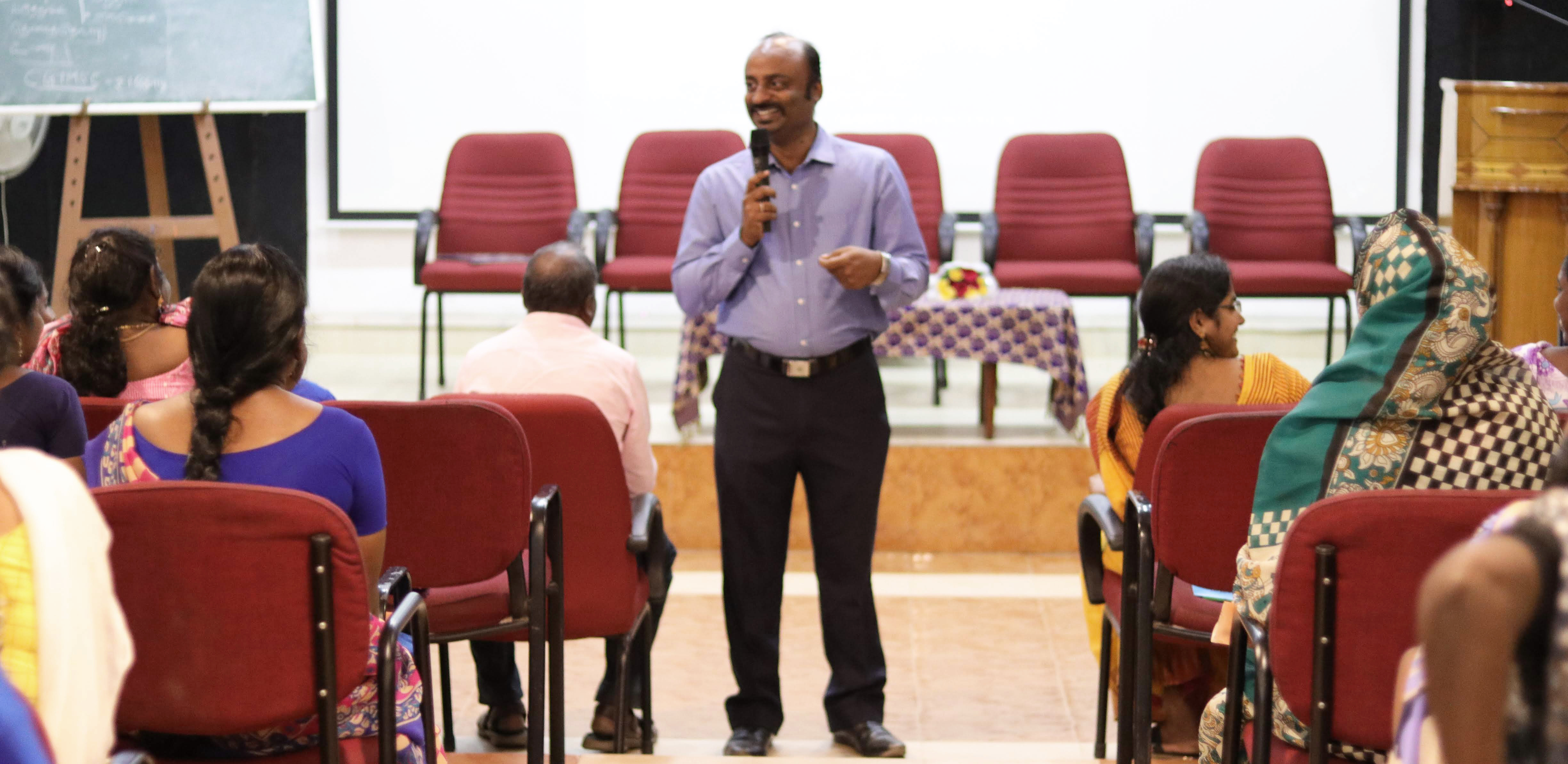 Career Guidance Programme
C.K. Prahalad Centre for Emerging India supported a 3-phase Career Guidance Programme for 10th and +2 students organised by Paathai Centre, Chengalpet. About fifty students attended this 3-phase programme conducted by Dr. A. Siluvairaja on 28th March, 5th April and 27th April 2019.